With James Whitehead, as part of the Hack The Panke Festival organized by Art Laboratory Berlin.
A series of performances in the river Panke in Berlin.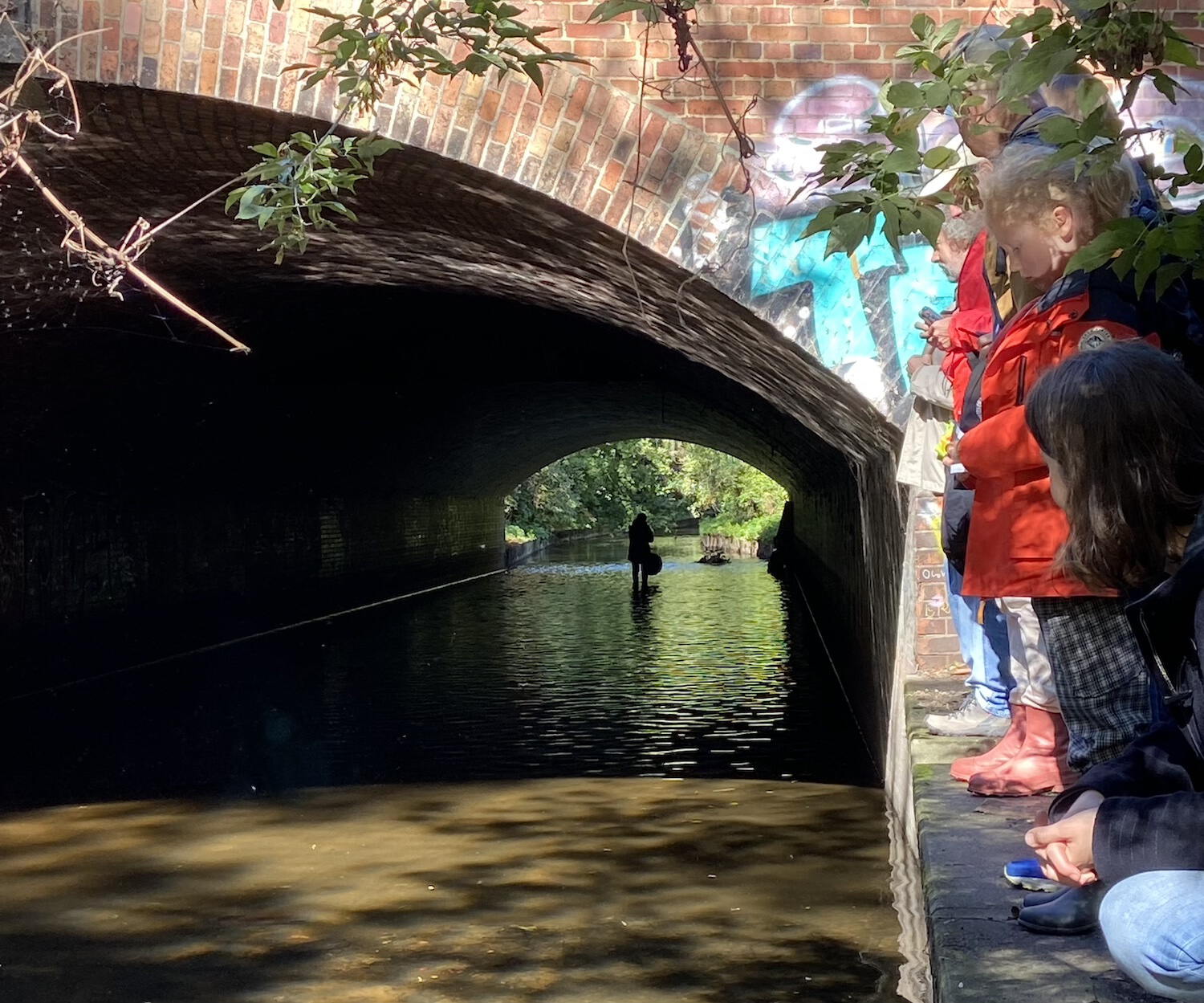 First part was sound performance for gong and Korg Monotron synthesiser, under the concrete bridge, using the acousting properties of the space under the bridge.
Second part was participatory performance where audience is experiencing the flow of the urban river. Participants are divided in two groups, one on each side of the river, and they carry a rope over the river. All they have to do is follow the river by passing the rope to each other. It seams easy until the first obstacle. It was wonderful to see collarobation and creativity in getting around the obstacles.
Third part was a sound performance with 6 hydrophones, several portable synths and a sampler. All the devices where on me, and the 6 hydrophones were spread around the river. First part was walking in the river and sampling the sounds from the hydrophones. In the end I've apporached the river bank and gave the hydrophones to the audience. Then they sampled various surfaces in and around the river, for example soft swoosing of grass, a little rougher tree bark or pure noise from the concrete.
Last performance was sort of a ritual, almost the same as in pervious instance of Walk&Talk: we gather a sample of the water from the river and pass it around from person to person. After each strike of the gong, we would recite Gertrude Steins "River separates the water and so it should" until the water reaches the end of the line and is returned to the River.